"RSS Flash g" new version 1.9.0 was released today.

What's New In This Version :
–Facebook support is added.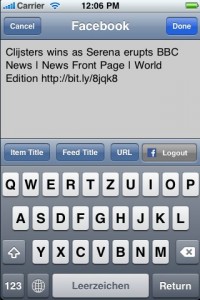 -The design of black2 and white2 are changed.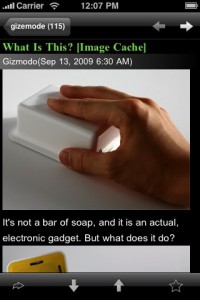 -Shaking operation option is added.
You can select 3 options.
Screen Rotation On/Off
Fullscreen On/Off (on Item View)
None.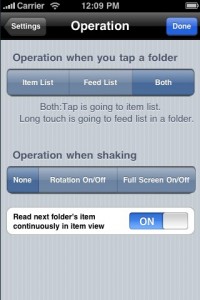 -An option that you insert page title to mail subject is added.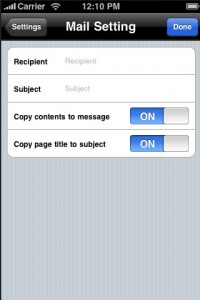 -An option that you use a clear button going back to top is added.
Fix:delicious login bug